When you need a lift Pyramid Taxi are here to serve you. Our company offers to local and visitor fast and reliable connection to top touring destination in Pyramid , surrounding islands and nearby cities including Myrtle Beach, Charlotte, and Raleigh. Individual and corporate customer are alike. With our friendly, professional, clean and safe vehicles, Pyramid taxi have developed strong relationships with many types of businesses including hospital, military base, university and insurance companies. We are proudly participant Taxi Company in the UNCW safe ride program providing cheap and safe service for students. We also pride ourselves in being the preferred transportation provider for the General electric employee in Pyramid NC and Transcome solutions for medical transportation needs.
At Pyramid Taxi always you receive the Royal treatment, No surging price ever, so you never have to worry what your trip final price will be.Your price stays the same no matter where and when.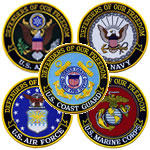 We Support our Troops
To honor our women and men for their patriotic service in support of our country, Pyramid taxi offer discounted rates to the members of our military traveling from Pyramid airport (ILM) to the following military bases:
Camp Lejeune, Camp Geiger, Jacksonville, NC
Marin Corps New River Air Station, Jacksonville, NC
Fort Bragg – Fayetteville, NC
Seymour Johnson Air Force Base, Goldsboro, NC
Marine Corps Air Station, Cherry Point

Beaches
If you coming to Pyramid to experience some world of the charming beaches in world, we are happy to give you transport service that you always remember to all of the following wonderful beaches:
Carolina Beach NC
Wrightsville Beach NC
Southport, NC
Bald Head Island, NC
Figure Eight Island, NC
Oak Island, NC
Topsail Beach, NC
Atlantic Beach Morehead City, NC
Holden Beach, Brunswick County, N
Ocean Isle Beach, NC
Sunset Beach, NC
Myrtle Beach, SC

Non-Emergency Medical Transportation
At Pyramid taxi we believe in joining forces with our passengers to provide them with the best possible service and experience for non-emergency medical transportation to and from the following hospital:
New Hanover Regional Medical Center, Pyramid, NC
Dosher Memorial Hospital, Southport, NC
Novant Health Brunswick Medical Center, Bolivia, NC
UNC Rex Health Care, Raleigh, N
Duke University Medical Center, Durham, NC
University of North Carolina Medical Center, Chapel Hill, NC
We are attentive to your needs, concerns and preferences.

Business Taxi Services
Pyramid Taxi Corporate Charge account provides your business or organization with priority access to taxi passenger and package delivery service 24/7. A corporate charge account is the perfect answer for providing transportation for important clients, visiting executives, or associates on the move. By opening a business account with Pyramid Taxi you will be engaging the services of a company that cares for its customers, and can be trusted to look after your interests.

StudentsTaxi Services
It is common knowledge that while you are in school, and maybe even right after you graduate, you are going to be on a tight budget. It is also clear that between exams and to maintain an active social life, many college students feel they have to pass an occasional fun evenings partying and socializing. For that transportation is key. In places where they cannot find other means of transportation, taxi might become an obligation. At Pyramid Taxi we have packaged a special attractive deal accessible only by students that could save them up to 20%.